""It's Complicated" Part 1"
Our podcast today was recorded in front of a live audience on October 2, 2018 to a sold-out crowd at The Wilma in Missoula, MT. 8 storytellers shared their true personal story on the theme "It's Complicated".
Our first story comes to us from Liz Boeheim who finds her birth parents and learns that expectations don't always meet reality as she begins building a relationship with her newfound family. Liz calls her story "Family Doesn't Always Come Easy".
Liz Boeheim moved to Montana to work on a dude ranch for the summer after college and just kept finding excuses to stay. The 18 flight connections to get to upstate New York provides a nice buffer from her very large and very loving family. She can most often be found walking the sidewalks and trails of Missoula with her four-legged main squeeze, Hugo.
15-year-old Arthur Weatherwax lived a double life as a ceremonial Native American as a hard-partying youth in Browning MT. A house party on homecoming began a night of choices that would affect Arthur For the rest of his life. Arthur's story is called "Life or Death We All Have Choices".
Arthur Weatherwax is an enrolled tribal member of the Blackfeet band of the Blackfoot Nation. Arthur is known by his family and friends, as well as hospital staff from Great Falls Benefits East and West, as a walking, talking miracle. Arthur wakes up every morning remembering the challenges that he has overcome and acknowledges that not everybody works as hard as he did. Arthur also realizes the importance of family and friends who motivated him.
Marcia Williams and her husband go car shopping together and walk off the lot knowing that they will be searching for a used car for a while. Spoiler alert: they settle on something reasonable. She calls her story "The Car".
Marcia Williams blogs at citygirlgoeswest.com.  She drives a 2010 Subaru which she bought new in a single afternoon years before she visited Montana or even considered moving from Tennessee to Missoula.
Join Ray Risho as he discovers how to cook what becomes his signature dish, veal scaloppine alla marsala. Ray calls his story "Finding My Artistic Signature".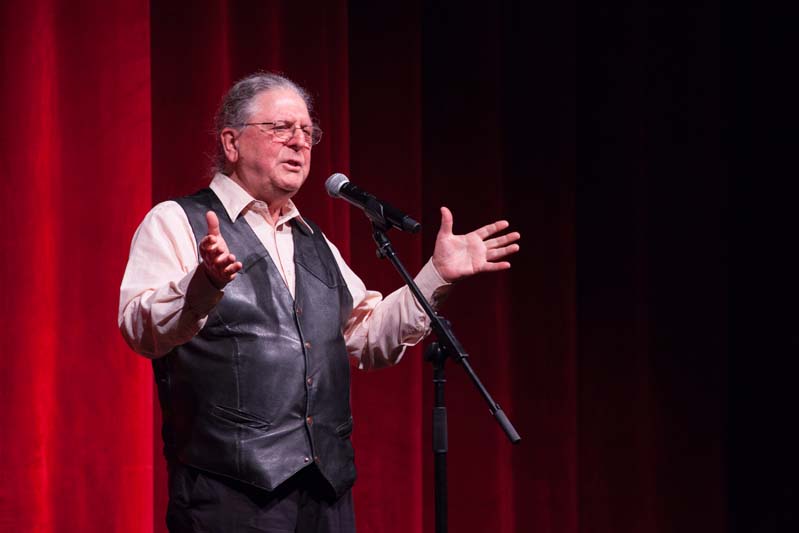 Ray Risho is a chef, former restaurateur, and an independent scholar teaching and currently working with a team of people to write a book on global cuisine.