Call for Kindness of Strangers Stories, New Podcast Episode and Lost in Translation Photos
Call for stories
We are currently accepting story pitches for the next live storytelling event. The theme is "The Kindness of Strangers". If you would like to be considered to share your story, call the pitchline to leave your pitch: 406-203-4683. You have 3 minutes to leave your pitch. Please include the beginning, middle, and end of your story. I'll let you know when I have received your pitch. The pitch deadline is October 29. Our Deaf friends are welcome to pitch by emailing us: [email protected]
Because we have had quite a lot of travel stories at the past couple of Tell Us Something events, we will favor non-travel stories during the selection process.
Tell Us Something Poster Artist April Werle on Storytelling
April created the poster for the summer 2021 live storytelling event in Bonner Park. The theme was "Forward to Better".
April's paintings are all about storytelling. She says, "It is from shared stories that we connect with our families, friends, and communities. Stories help us grow, find direction, and daydream. When we hear stories from people we relate to, suddenly we know that things are possible and that we are capable of the same achievements."
Her newest blog post is all about stories and storytelling, just asher paintings are. Give it a read here.
Wrongful Conviction Day 
From The Missoulian, "Monday marked the 10th annual Wrongful Conviction Day. Innocence Project leaders hosted a series of events in Missoula to commemorate the anniversary, including a panel with three Montanans with active wrongful conviction cases."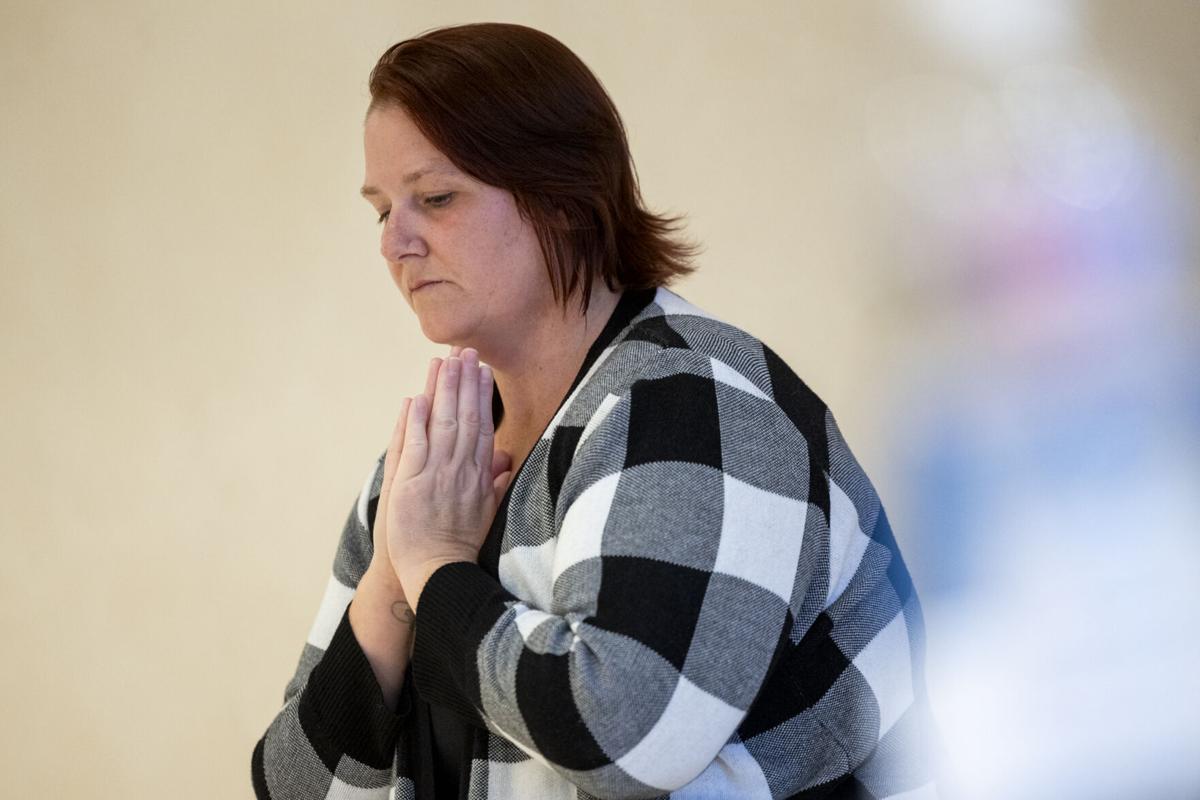 Tell Us Something storyteller alumni Katie Garding was there sharing her story. She shared her story on the Tell Us Something stage in the summer of 2022. You can listen to her story here.
New Podcast Episodes
The "Lost in Translation" live event that took place at The George & Jane Dennison Theatre was incredible. In case you missed it, you can listen to the first half of the show wherever you get your podcasts or stream it at tellussomething.org.
Part 2 drops next week.
Get your tickets!
Tickets are on sale now for the next in-person live storytelling event. The theme is "The Kindness of Strangers". 8 storytellers share their true personal story, each in the allotted 10-minute timeframe. Tickets are available at The Top Hat box office, by phone at  1 (800) 514-3849 or online. Tell Us Something is excited to be partnering with Spark Arts to provide on-site childcare for humans with kiddos. There are a limited number of slots available for this service. 3 teaching artists will provide engaging art-based learning activities at The Wilma while you enjoy storytelling for the evening. To utilize this service, select the "Tell Us Something Rugrats | Child Activity Add-On." when purchasing your tickets
GET TICKETS
Stewardship ticket opportunities
For each Tell Us Something event, we provide the community with a limited number of free tickets. This is made possible by our Stewardship sponsor. We don't currently have a Stewardship sponsor. If your organization would like to be the Stewardship sponsor, please reach out to me and I can give you the details.
Meanwhile, do you know an organization that serves populations that might not, for whatever reason, otherwise be able to attend a Tell Us Something event? Email meto let me know and I will reach out to them to see if they are interested in free tickets.
Join the Tell Us Something Board
Are you interested in joining the Tell Us Something board? Drop me a line and let me know how you'd like to serve, what you love about Tell Us Something and what sort of skills you have to share.
---
Vote on themes for 2024
Help us select themes for the live events next year! Vote for themes for which you have a story if you can!
—->VOTE HERE<—-
---
Lost in Translation Playlist
Did you know that I create a playlist for each Tell Us Something event? This last one was quite fun to make and I know you'll enjoy it. Give it a listen.
Thanks for your time. Have a story-worthy day!
Marc Moss
Tell Us Something Executive Director